As a responsible makeup brush manufacturers for strict quality control strategies, BS-MALL sources premium materials from industry-leading suppliers with a track record of quality and timely supply.

The materials are inspected before taken to the factory and every stage of production is thoroughly check to ensure great customer experience to enhance your brand reputation.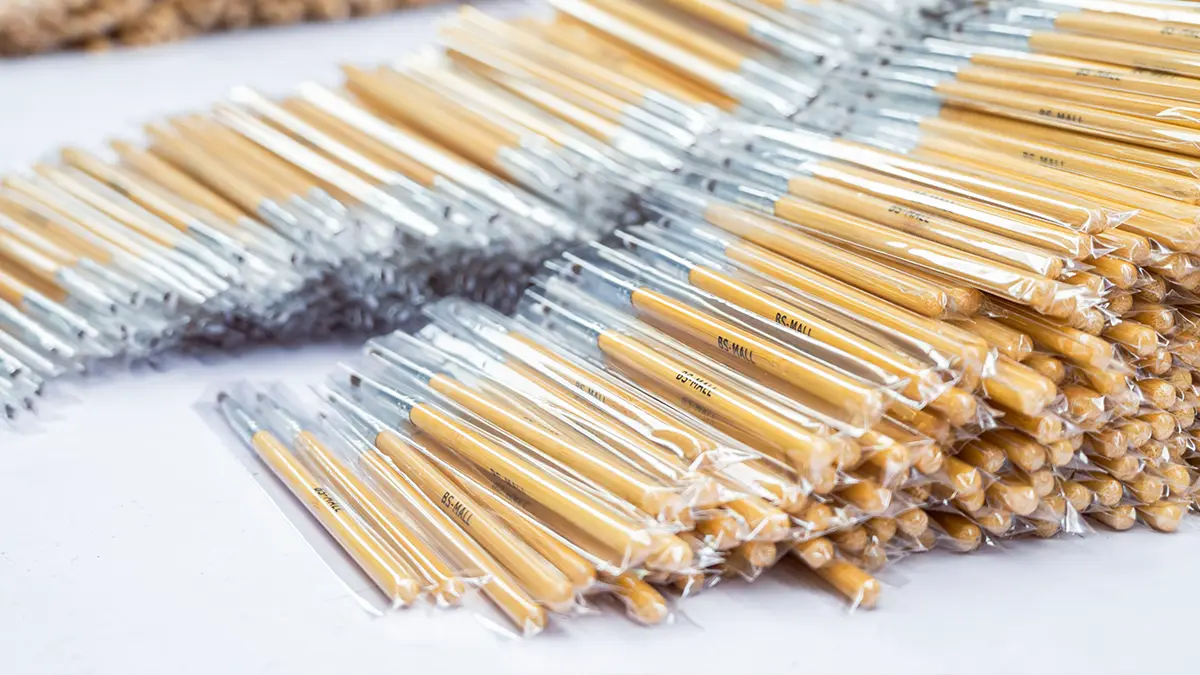 Certified & Standardized System
Following a simplified yet standard system, all our manufacturing processes are in compliance with international regulations, making our products trusted for use worldwide.
The materials are keenly selected by our experienced experts, and the production is carried out in our
3000m²
clean factory environment, after which they are strictly inspected. This ensures efficiency, quality delivery, and trading with integrity.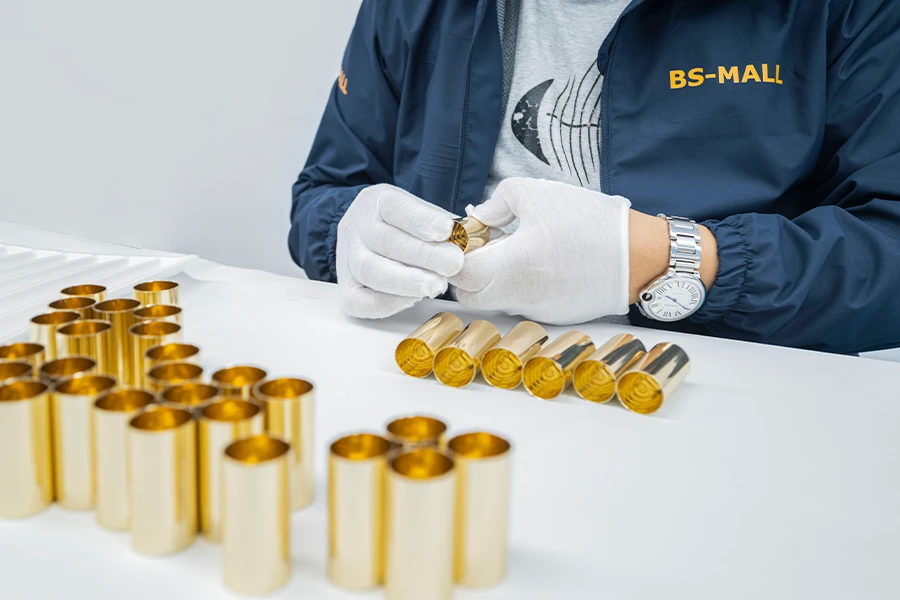 Start from Meticulous Material Slection
In order to create products of consistent quantity and quality, experienced experts select high-quality raw hair based on its hardness, thickness, and particularities to be used in blends for different functions and colors.

Each ferrule selected is screened by hand before use, and only those with the right shape, firmness, and color are selected for usage. Others with scratches are removed.
Final Inspection Prevents Aftersales issue
Ventilation without Smell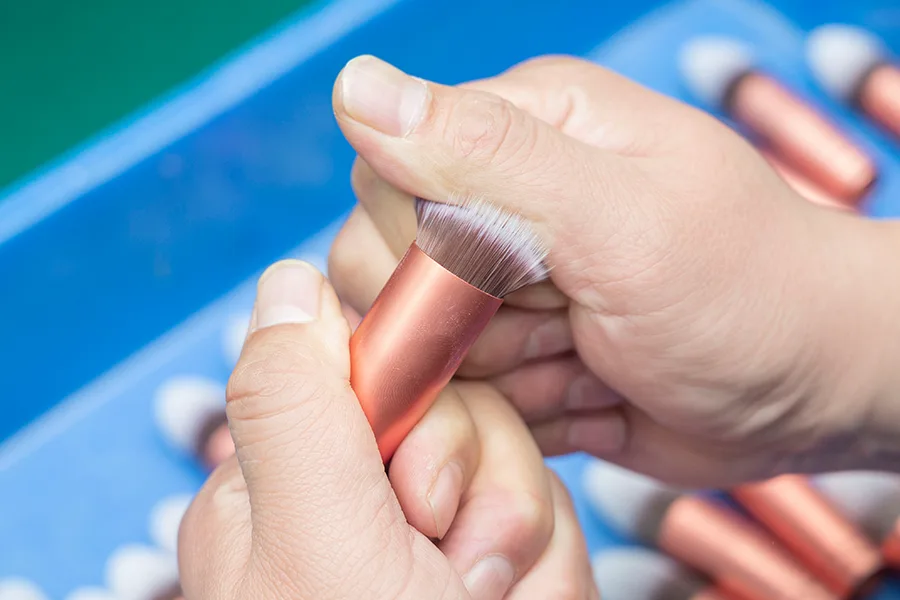 Hair Richness Test Ensures Performance
Rich bristle is the priority standard for makeup brush. To check the richness and tension of the brush, it is pressed on the table to see whether it is rich enough to turn into a complete circle.

And if any bristle falls out in the process, that means the bristles are not firmly attached to the handle. Also, we try pulling off the bristles by hand to know their tightness. This is done to prevent hair loss during usage.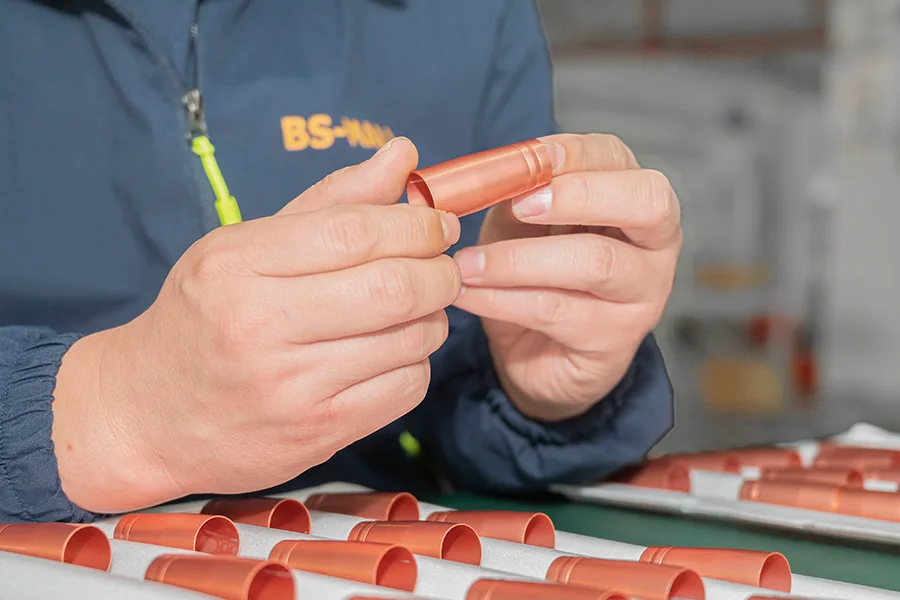 Completeness without Any Scratches
Appearance and package design are new trends for improving the customer experience in the beauty market. Customers love to see that the exterior of their product is smooth and has a high aesthetic value. Simple scratches may easily ruin their experience, resulting in a bad review. As a result, BS-MALL always double-checks the completeness before delivery. Every makeup brush handle is keenly assessed to avoid defects.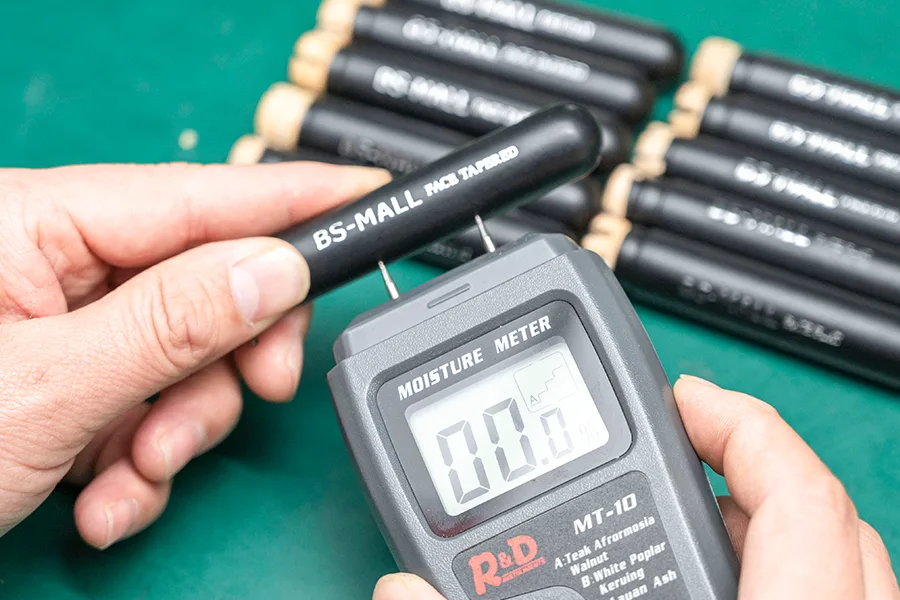 Humidity Detection for Longer Lifecycle
Based on the fact that some products spend time on the shelf before they are sold, the humidity level must be checked to ensure that there won't be any bad effect for the bristle.

The strength, durability, and reaction of the makeup tools to external factors are inspected. This ensures that the beauty tools remain in their brand new status until they are sold.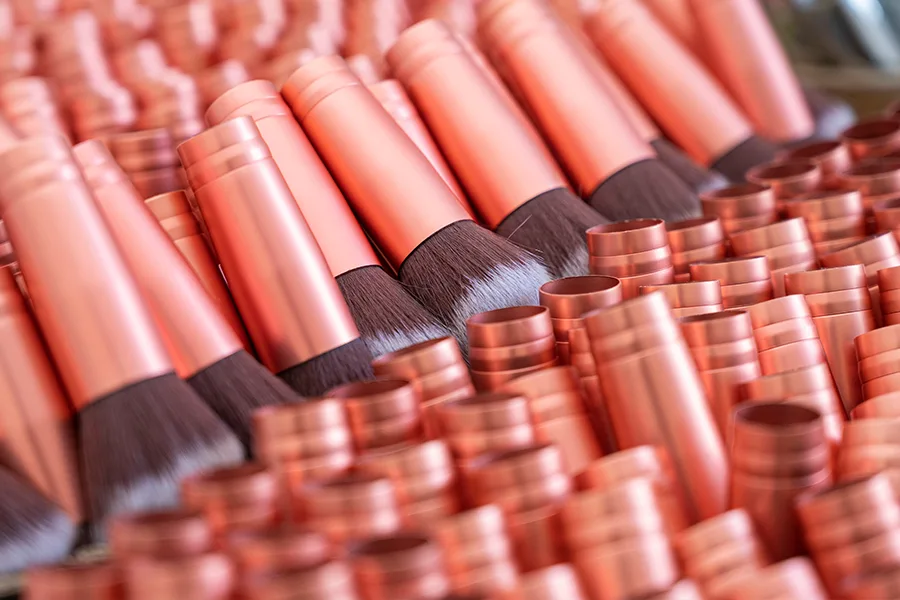 Ventilation without Pungent Smell
To avoid a pungent smell because of the glue used, BS-Mall prepares the semi-finished products in advance, giving them enough ventilation and time to dry, so that they won't smell of glue. With this, it won't be harmful to customer experience and health.