As a makeup brush manufacturer focusing on the true needs of makeup artists and beauty lovers on all occasions, R&D team keeps up with trends and updates to make your business thrive.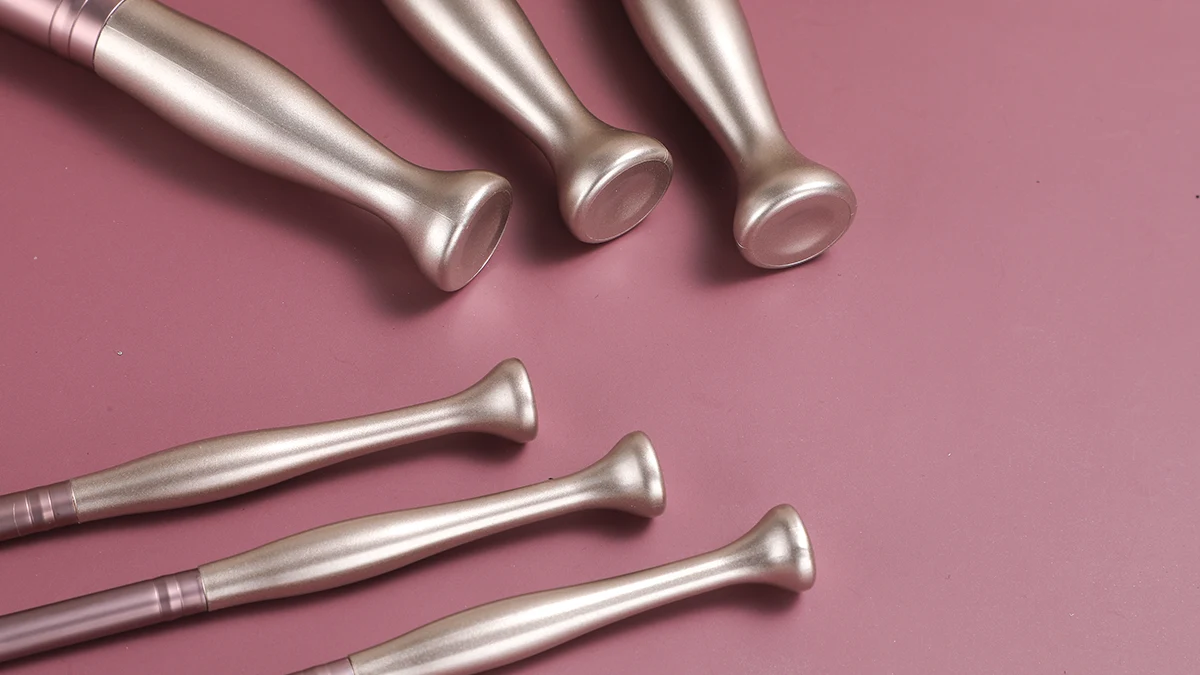 Research & Development Team
Our research and development team is made up of a design department with 6 experts that specialize in utility and appearance designs to keep up with trends and customization services for your business.

Moreover, a makeup artist who is an expert in utility optimization and confirmation is here to match your brushes in a set to maximize its value. Everyone's effort and experience is combined to produce innovative beauty tools that surpass the ones on the market.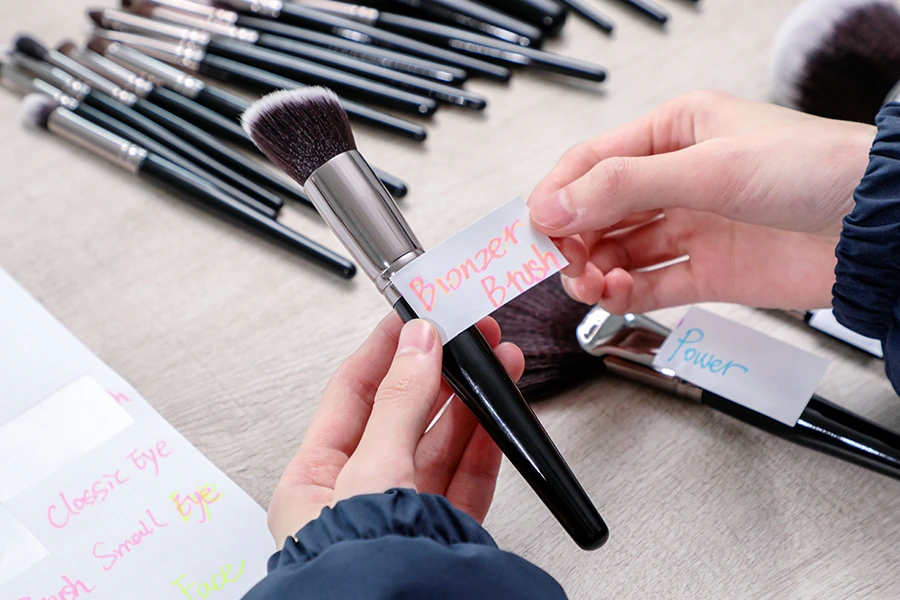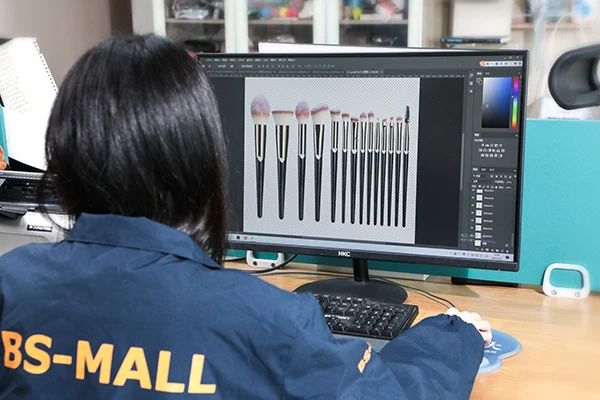 In the spirit of developing newer and better makeup tools, we also select and produce brushes with biodegradable bristles and handles, such as vegan corn stalks material and recyclable coffee grounds.

The raw materials are obtained from the source, making them reliable, less costly, and high-quality. Also, we collaborate with Dupont's latest synthetic bristle because of its smooth and tender skin feeling just like animal hair.
Patent Handle & Package Design
Utilize unmatched innovation to ensure design convenience and hygiene on all occasions.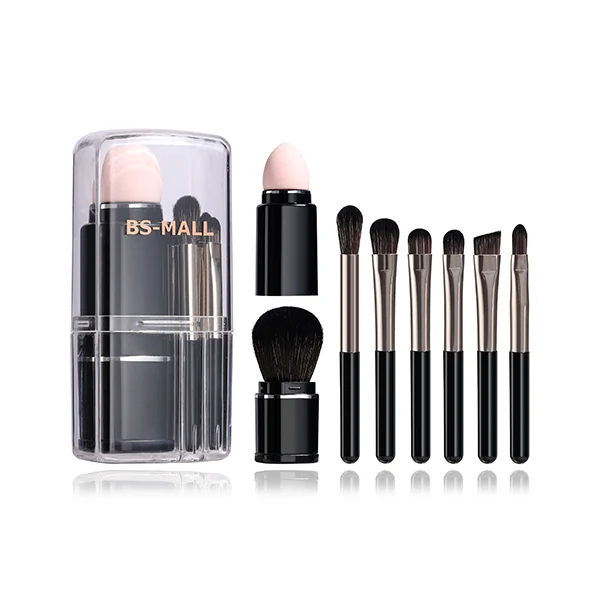 Portable Brush Kit
Small and compact size makeup tool storage for easy movement during trips and outdoor touch ups.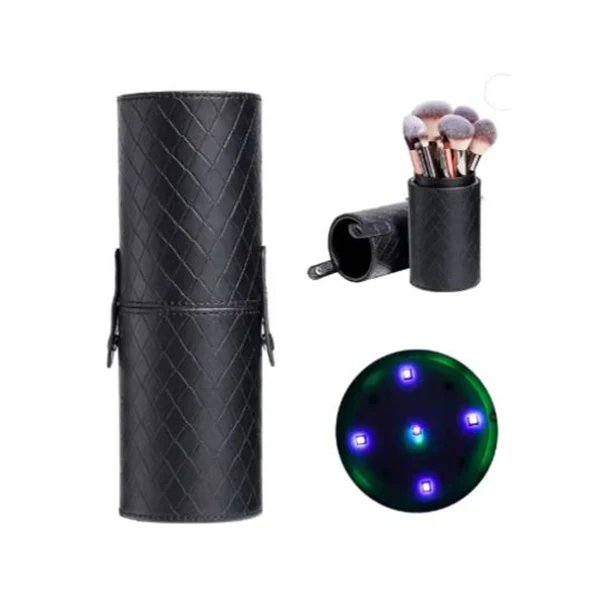 UV Sterilized Package
Perfectly sealed package that ensures safety from bacteria caused by humidity and makeup product residue.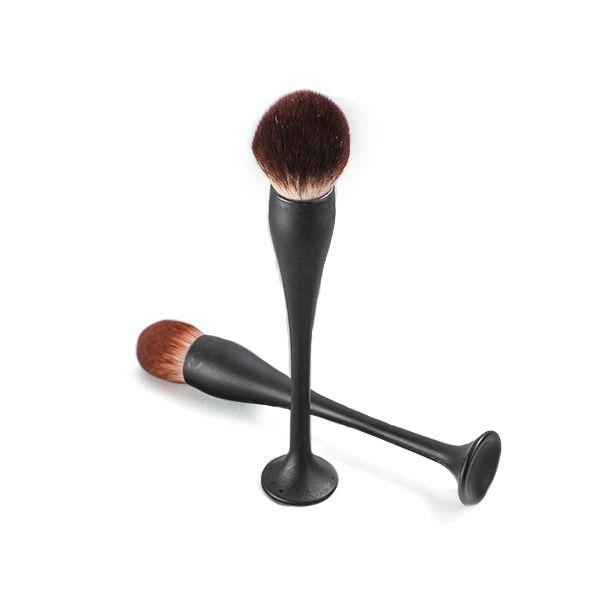 Standing Handles
Flat bottom handles that keep the makeup brush away from dirt when placed on the table.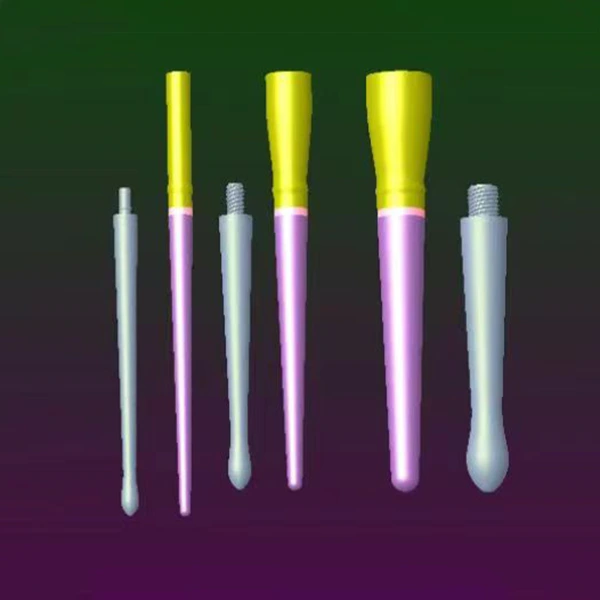 Rotating Glue-free Handle
Rotating feature doesn't need glue that eliminates the usual smell and broken handle.
Patent Handle & Package Design
Extensive original innovation capabilities for your business without worries about property issues.